Here are some odds and ends on what I've been forgetting to write about:
Saw Prez GMA in Glorietta by chance. We were there to cover Jennylyn Mercado's album launch. Unfortunately, our coordinator got the date wrong. Good thing we got to take shots of the prez for the news page. Isn't she tiny (the pic, I mean)?
Same day, different place: this is Marvin Agustin chilling out. We caught him in a good mood. He's such a great interview! And he still remembers me from his past life. I think Mitch, the photographer and I have since become Marvin and Jolina fans, because they;re so nice to deal with. Of course, we have also become (Fafa) Polo Ravales fans because, well, anyone who's seen the Folded and Hung billboard along EDSA will understand why. See, he's rendered me intelligible already.
The Pako Salad from Kusina Salud, our first stop in the Kulinarya Quezon tour Kaisa took as it's summer outing.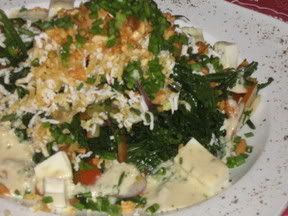 Table setting from Ugu's Pottery Barn, same outing: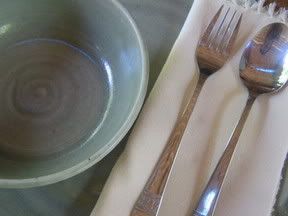 And isn't it funny how these traditional houses are modernized by ads? I just had to take pics of them!