Here, finally, are pictures from the time I had to follow Katrina Halili around for a day. The article is archived somewhere on the GMA news website. I can't post the exact link yet because we're still undergoing changes.
Katrina on SOP in her Majika costume: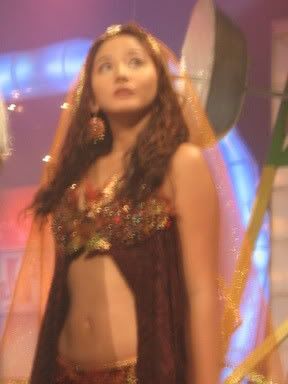 This one's Kat doing a dance number on SOP. I have yet to master the art of taking good pics with my camera. It's not easy whe your hands never stop shaking.
Kat and Polo Ravales during the Majika visit to Fiesta Carnival. Polo's beefed up and has a gorgeous tan.
To Christian, don't worry, I haven't forgotten. You'll get the full set soon.